Students can record their whiteboard drawings in real-time, producing a video that can be sent in the chat. To use this feature, students must have a Live Help session open.
Instructions:
1. Click 'draw' below the chat text box to open the whiteboard.

2. Click 'Record whiteboard.'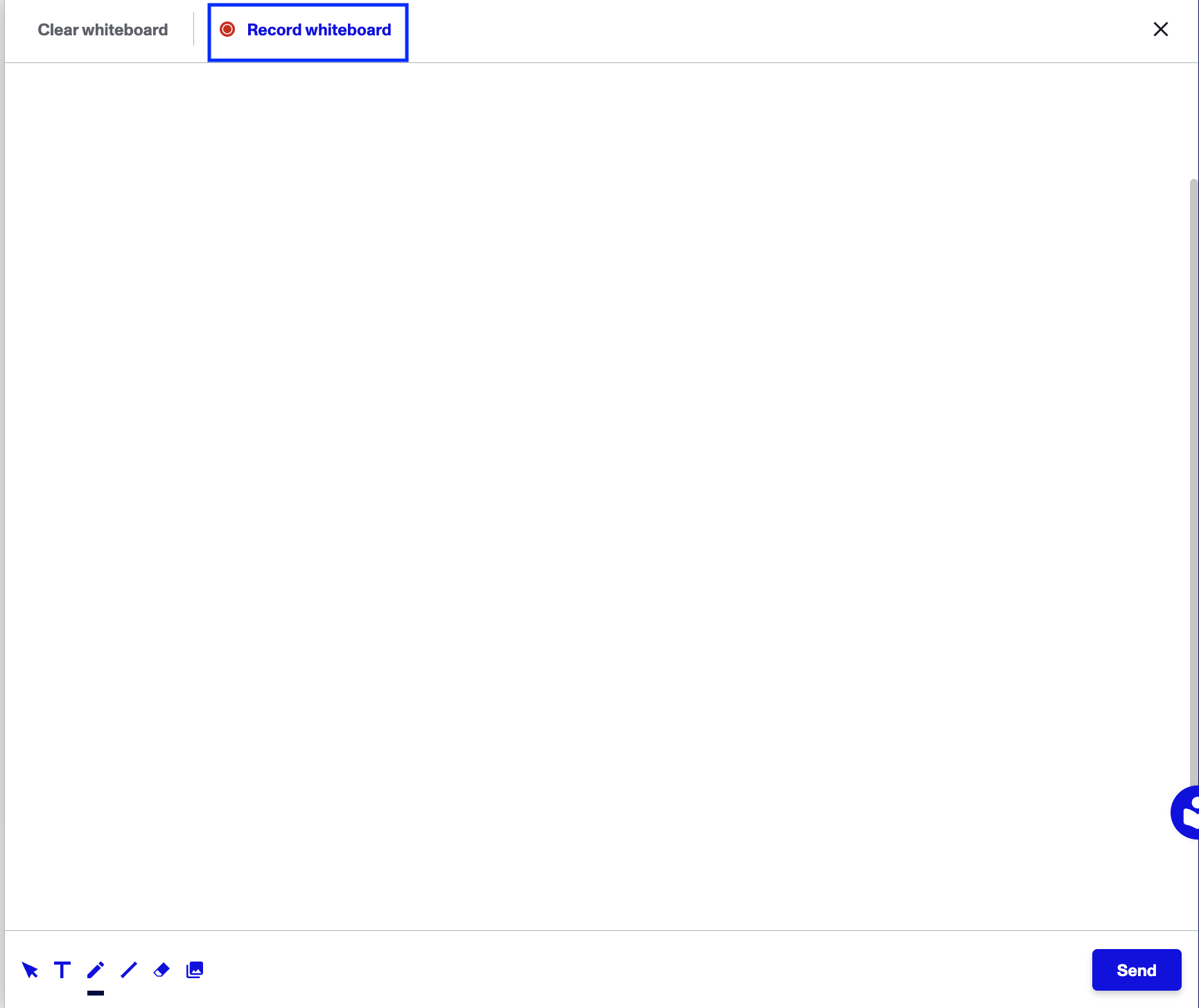 3. A countdown will appear before recording starts - during this time, you can drag the toolbar around and 'mute' your audio. You'll know you're recording when the whiteboard is outlined with a red box, the message "now recording the whiteboard" appears, and the recording toolbar appears.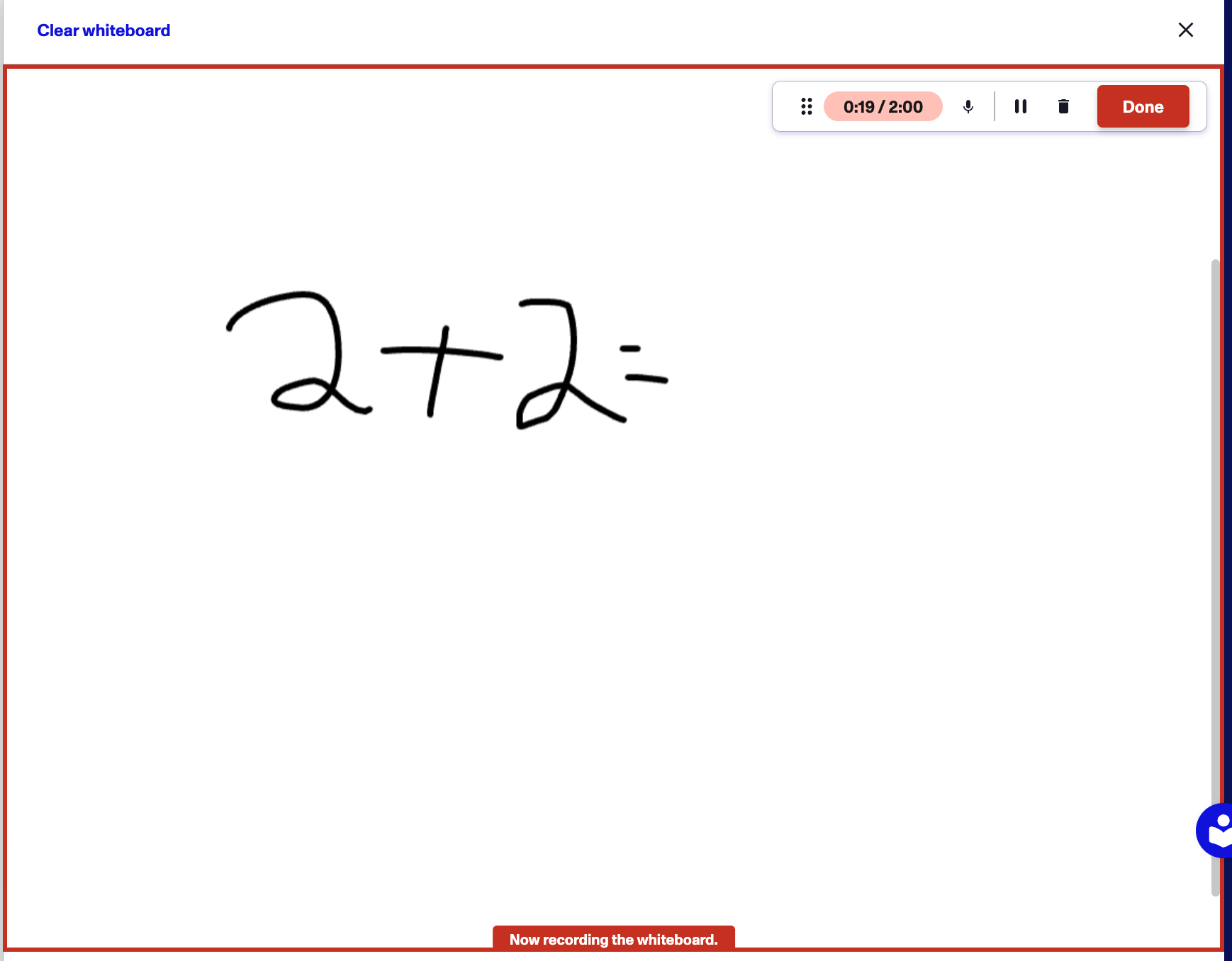 During the recording, from the toolbar, users do the following actions:
Turn the audio on/off by clicking on the microphone icon

*Note: audio is on by default. Audio permission must be allowed to use the audio feature. If audio isn't allowed, audio permissions will be denied.

Pause the recording using the pause icon or
Delete their recording using the trash icon.
4. Clicking 'Done' on the toolbar will end the recording. Recordings have a max length of 2 minutes
5. After recording, users can preview and verify the video before sending it. During this stage, the user also has the option to cancel if necessary. Once you send the recording, the whiteboard will close.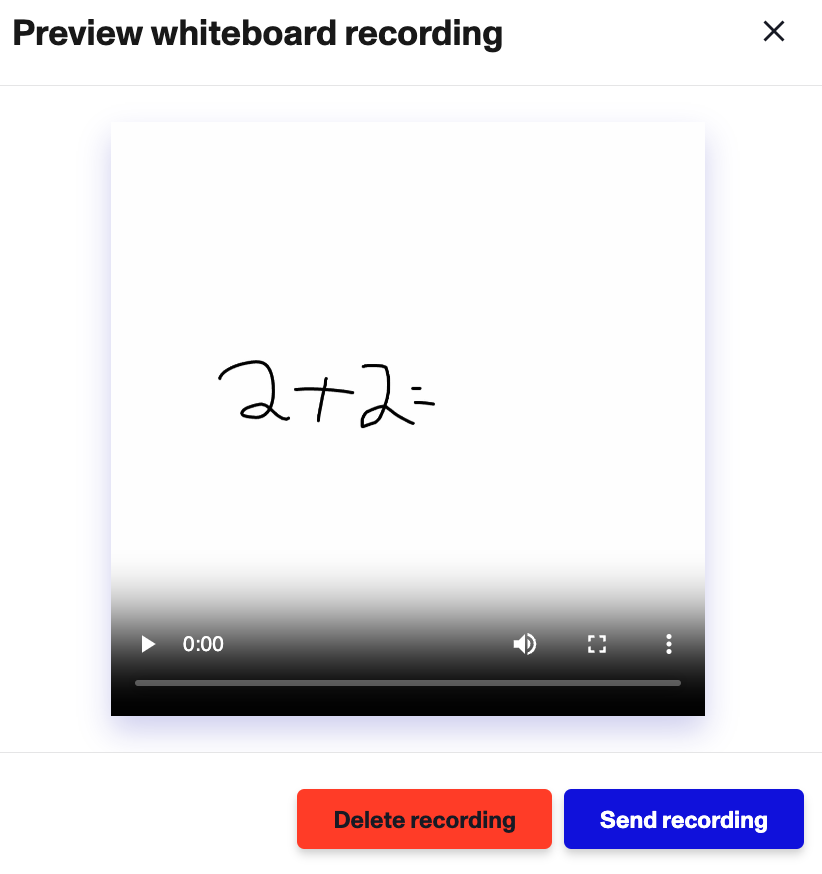 6. After sending, the recording appears in the chat and can be played directly from the message list by both the student & tutor.
7. To clear the whiteboard and start with a blank canvas, click 'Clear whiteboard.'