The platform has built-in speech-to-text functionality. Students can use Voice Typing to speak during a Live Help session and have it transcribed to text.
Instructions:

During a Live Help session, students can click on the sound wave icon in the chat to start "recording" their speech. Note: Students might have to enable microphone permissions.

While recording, the spoken words will start appearing on the screen. Students should speak slowly and clearly for the best results.
Once finished, students can click "confirm" to end the recording.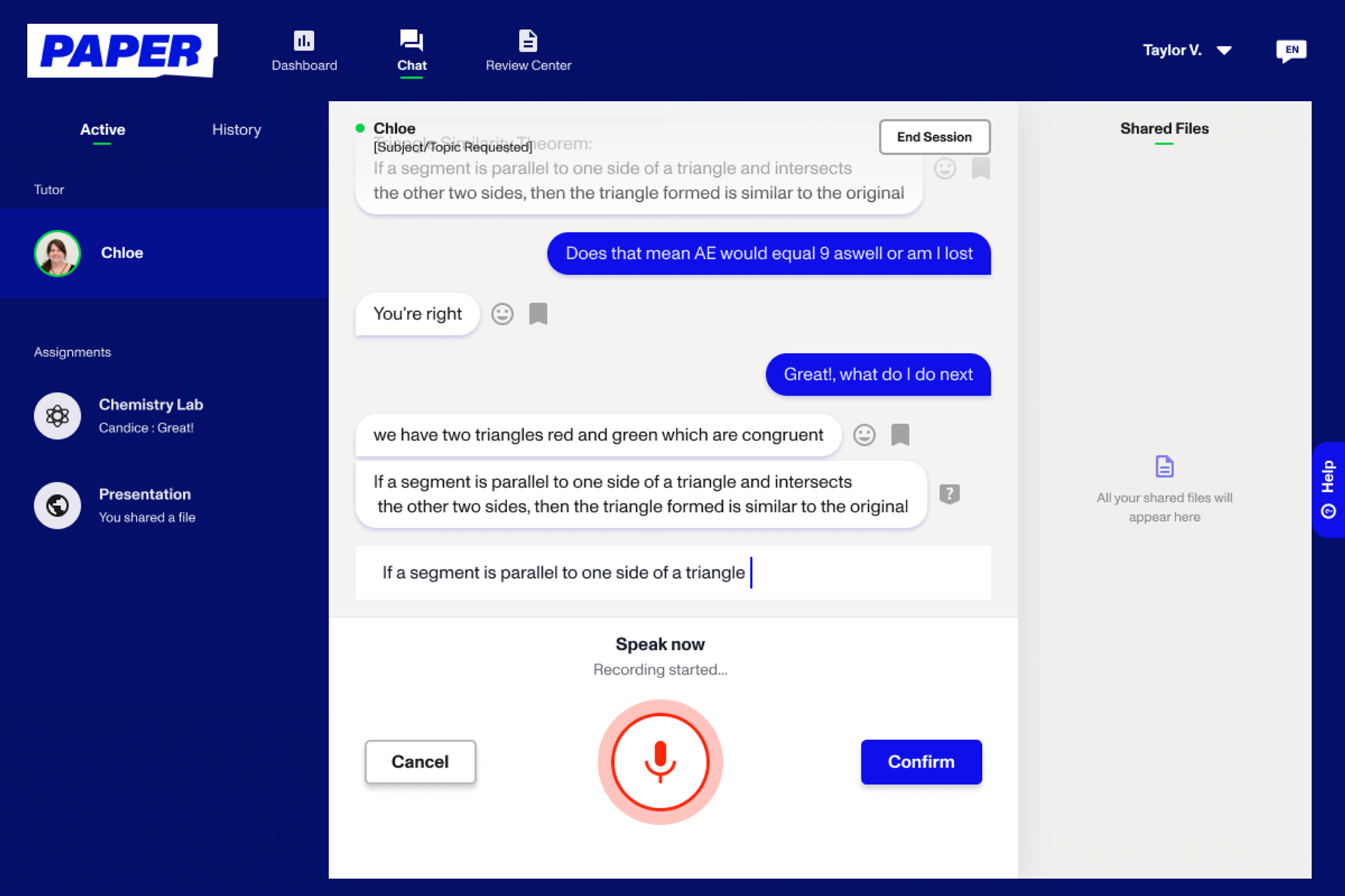 They can then edit the text if needed before pressing the send button.
The tutor and student will see the message in the chat.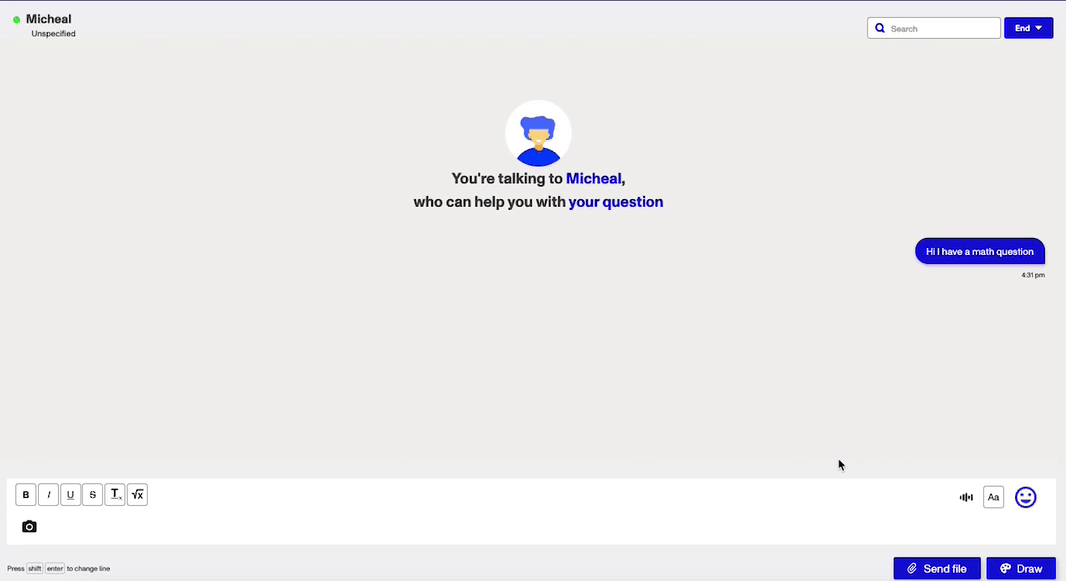 Limitations: Voice typing can only be used in English. It will not work on the Chrome extension or in Firefox.