Students can see an estimate of how long the writing will take to be reviewed before submitting their document. We recommend always checking the estimation to ensure it fits in the student's writing process.
If there is a surge in demand, students will see a surge popup before submitting their writing, letting them know it may take longer. Surges are most common during finals season, so we encourage students to submit their documents as early as possible.
Students can see an estimate of how much time is remaining by going to the Review Center tab.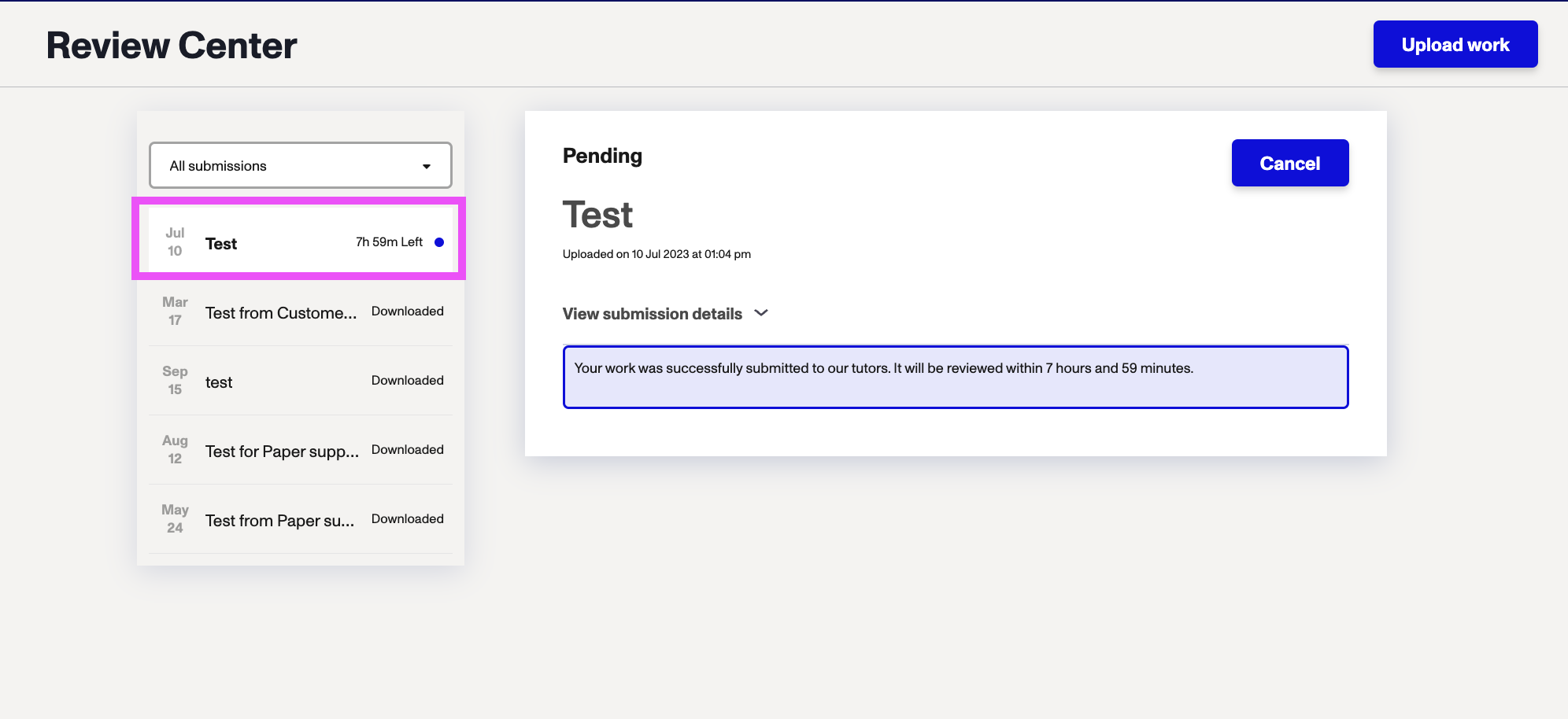 Or by viewing the widget on the right-hand side of their dashboard.