After installing the extension from the Chrome web store here, follow these steps if you receive an error message.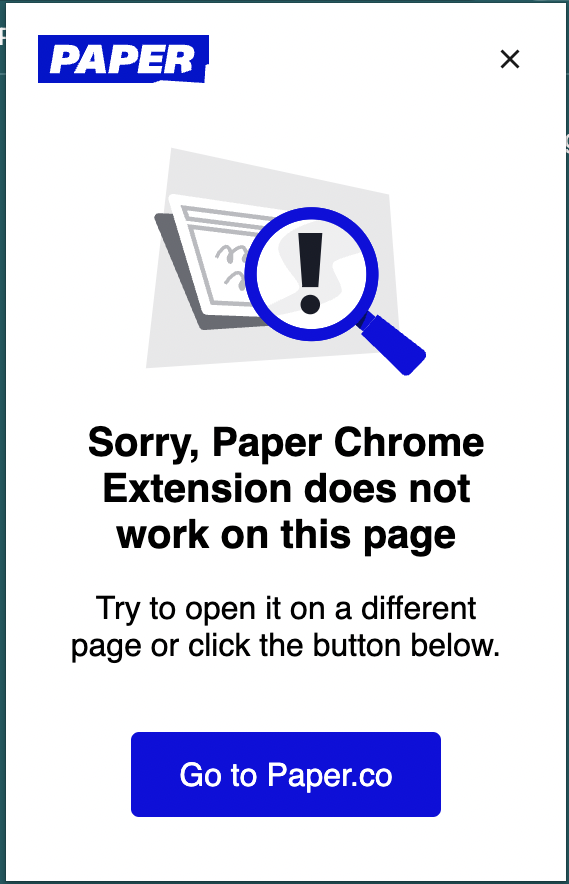 Click the "Go to Paper.co" button to log in to the platform
Restart the extension
Continue browsing with the freedom of Paper's Chrome extension!
Limitations: The extension will not function in an empty new tab in Chrome. The user will need to have an existing site open in order for the Extension to work correctly. Other sites (such as Facebook) may also have this limitation.