Students can more easily input functions, operations, and other characters needed for math and science work with the math keyboard. This will let them write a formula, equations, etc using this on-screen keyboard.
Instructions:
1. During a Live Help session, click the math keyboard icon

2. There are five tabs available- numeric, functions, symbols, Roman letters, and Greek letters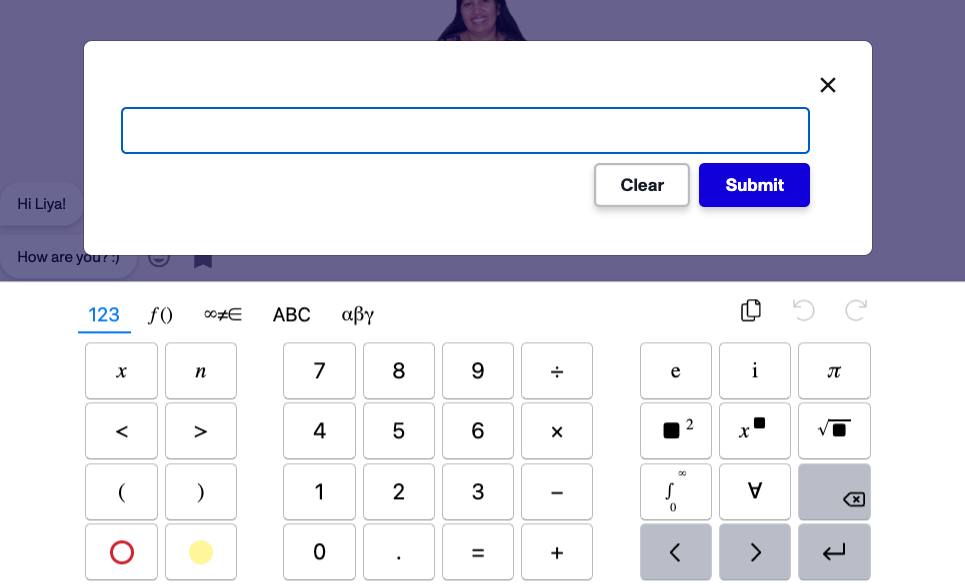 3. Use the various tabs to type in the problem and send to the tutor! It will be sent as an image that both the tutor and student can draw on.
Limitations: The keyboard is not currently available on the mobile app or in the Chrome extension.