In addition to academic writing, students can get feedback on college admissions essays and resumes in the Review Center.
Students in grades 9-12 will see a widget on their dashboard: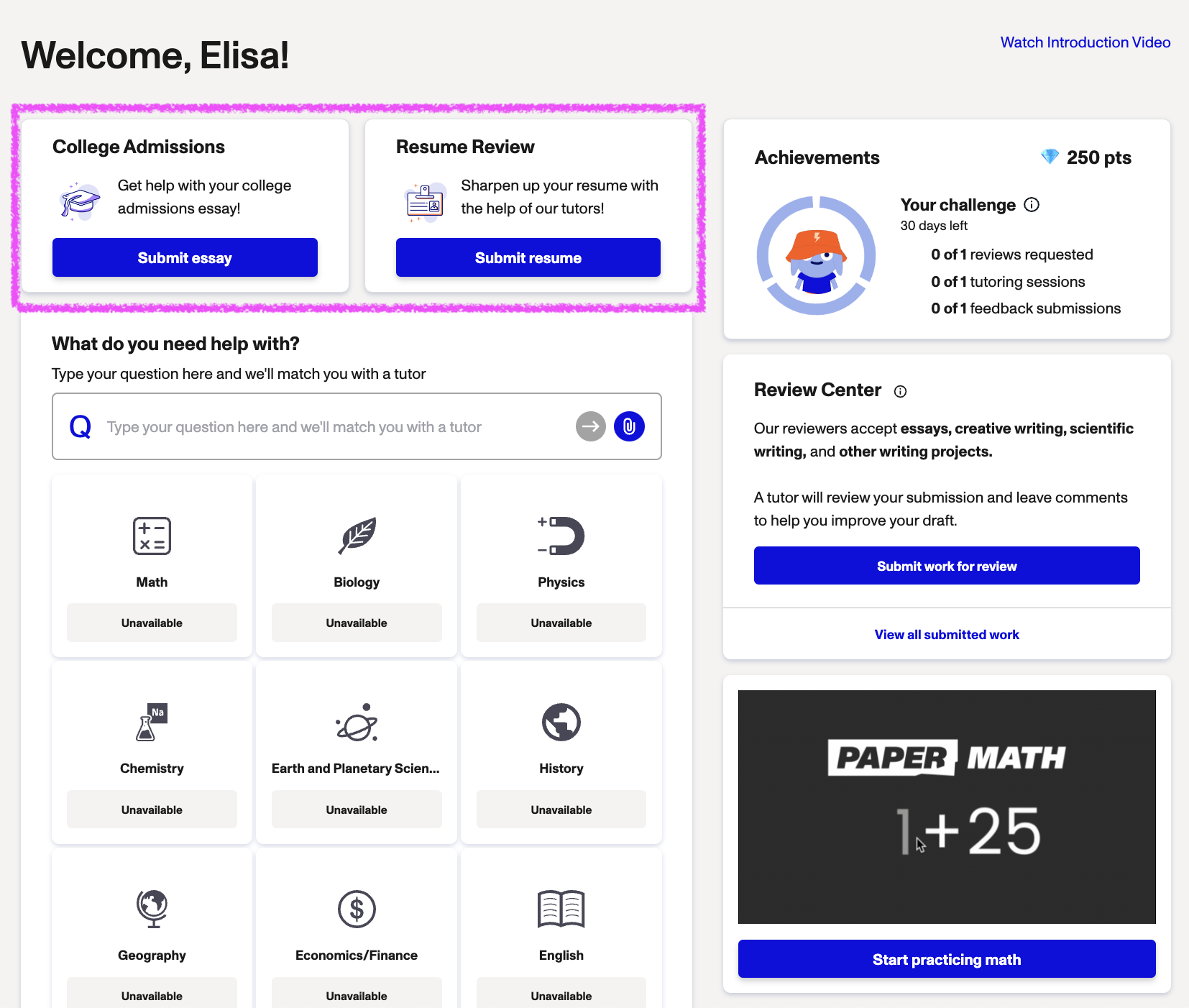 Students can also select the relevant submission type when accessing the Review Center directly.

All students are able to upload all submission types, but younger students won't see the dashboard widget.