Students can use their device's camera to take a picture of their work to upload directly during a Live Help session.
1. Click the camera icon to the left of the text box during a Live Help session.
2. Give Paper permission to access your camera if prompted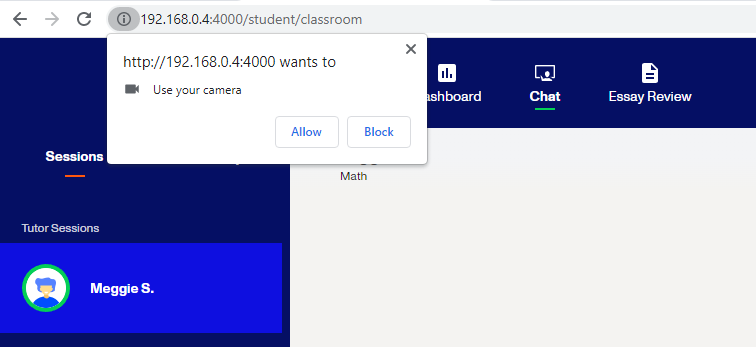 3. Position your work in the frame and click "take photo." Make sure your face is not visible in the image. Click the checkbox verifying there is no personal info or inappropriate content. Click "send photo" to send it.
4. The picture will appear in the chat for your tutor to see.