Access to teacher resources is available through the Resource Center within Paper. The Resource Center can be accessed by clicking on the Resouce Center icon at the bottom right of your screen.
Note* For users with the district manager or admin role, you'll first need to click 'view as teacher' and refresh your browser for the icon to appear.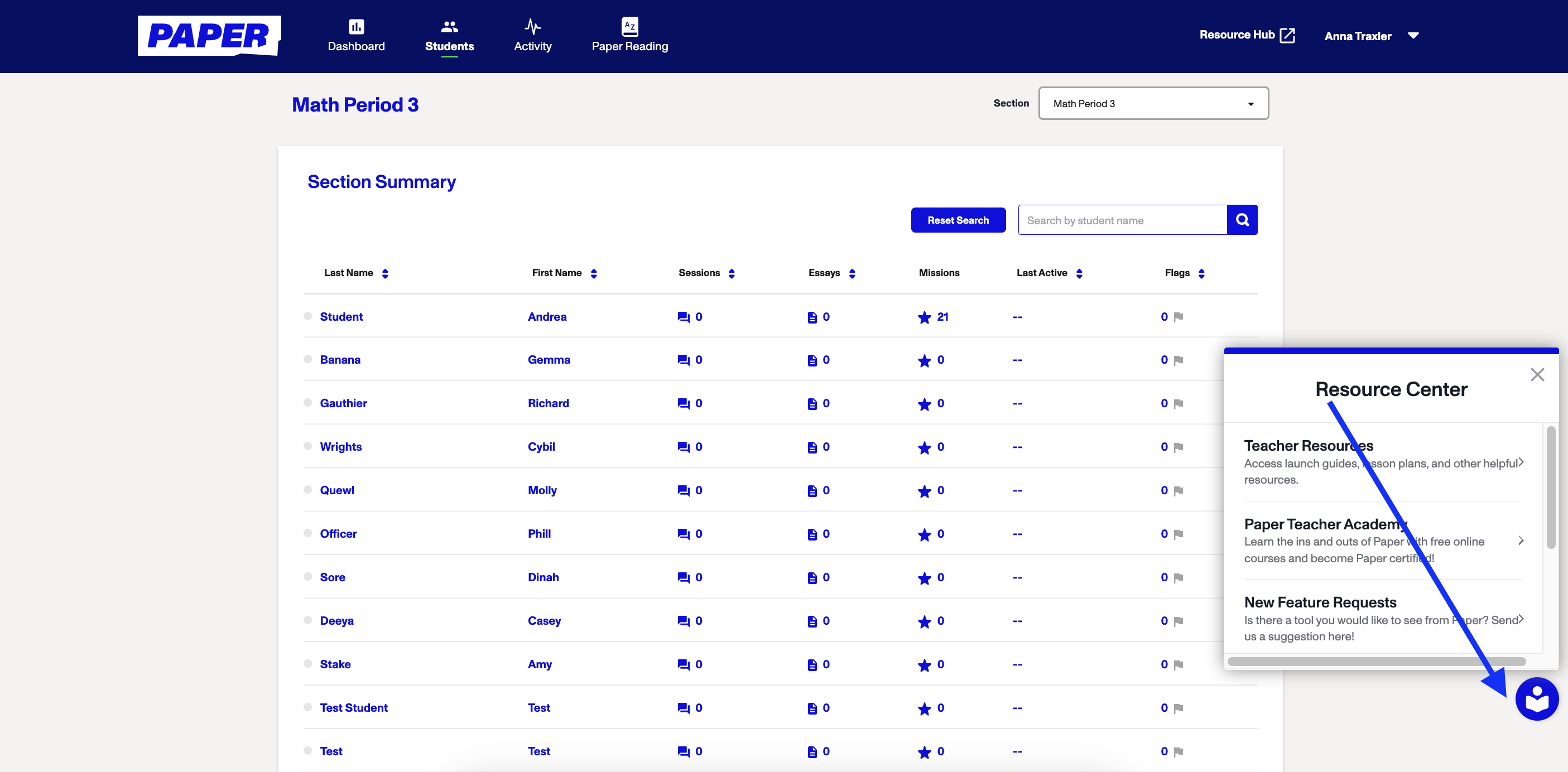 The Teacher Resource Center includes five modules. The modules are listed below:
Resources to get you started: 

Launch guides to onboard students and use printable assignments in the classroom
broken up by grade level.

Paper Teacher Academy: 

Learn the ins and outs of Paper and become Paper certified. 

New feature requests

A place for product suggestions.

Help Center articles 

Collection of FAQs and how to guides.

Contact technical support

Get in touch with our support team.